Sustainability
Our traceability
As part of our transparency commitment, LIPSA publishes its palm and derivatives supply chain every six months. In addition, we have mapped our entire 2019 mill list on the Global Forest Watch (GFW) platform. We are working to mantain our 100% traceability to the mill and to start tracing to plantation by 2021. The continuous commitment of our suppliers will help us achieve these objectives.
LIPIDOS MILL DATABASE_2020
Supply chain schema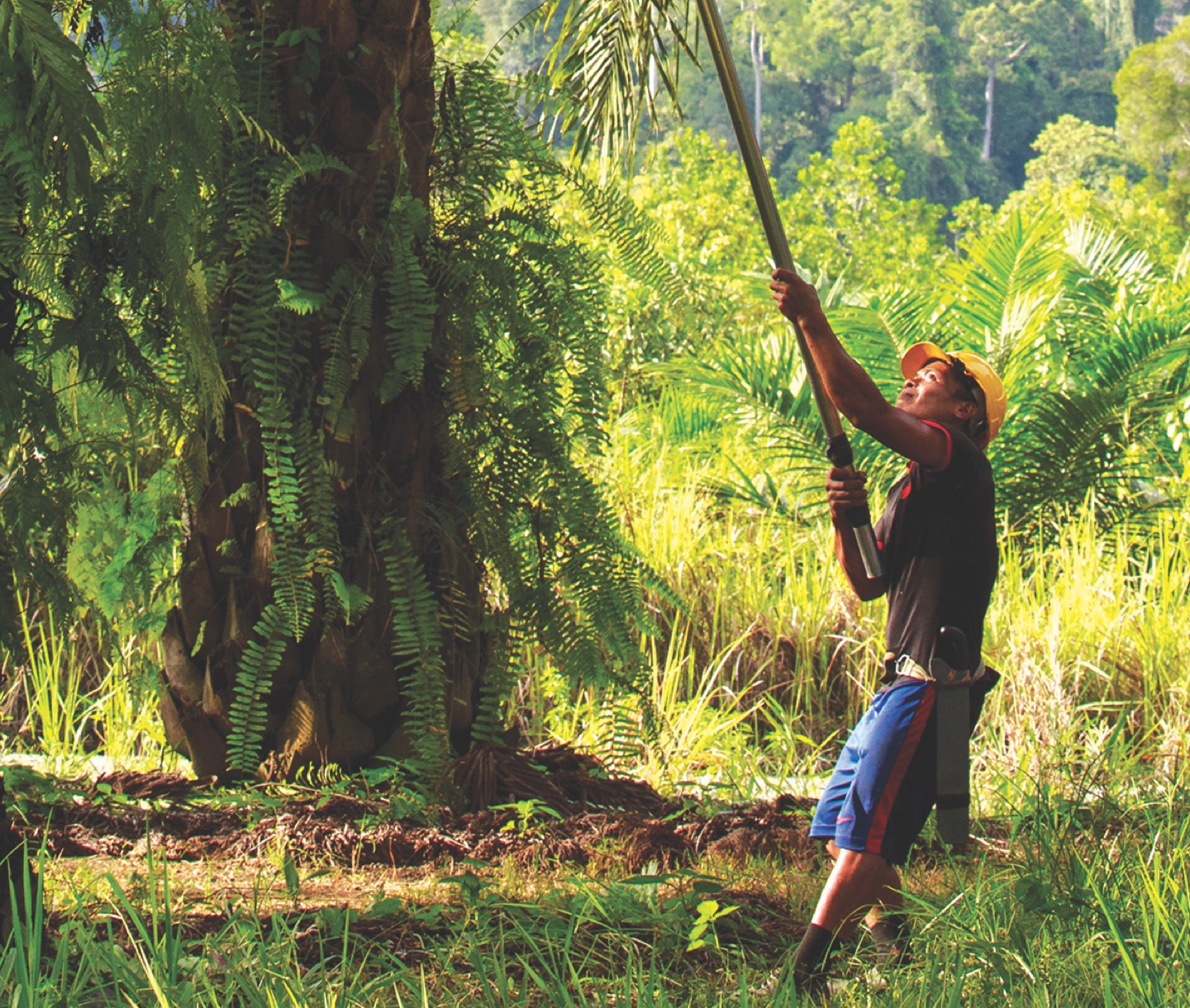 Grievances
LIPSA is committed to respond and take action against any violation of its NDPE Policy detected in its supply chain. Our grievance procedure and decision trees allow us, jointly with the collaboration of our suppliers, to correct any bad practices detected.
Public grievance list
LIPSA investigates all grievances received jointly with the commitment of its direct suppliers and its sustainability partner, the Earthworm Foundation. Below are the grievances we are involved in:
Latest update: 20/01/2021
Grupo Hame
| | |
| --- | --- |
| Data received: | 19/06/2018 |
| Summary of Grievance: | Human Rights violations. Corruption Environment pollution (river contamination). |
| Grievance source: | Various NGO's |
| Status: | Monitoring |
| Progress Updates and Resolution: | We are currently monitoring REPSA jointly with the help of Earthoworm Foundation. We conducted a field visit in November 2018 and implemented montly check-in calls with REPSA to monitor their progress. REPSA demonstrated their commitment and have several work streams in place to address all the environmental, governance and social issues. REPSA are periodically publishing the Progress Report about labour, human rights, environment and transparency. We reduced the frequency of our monitoring to punctual check-in. |
Genting Plantation
| | |
| --- | --- |
| Data received: | 26/08/2019 |
| Summary of Grievance: | Orangutans killed in its plantations, recent 2019 deforestation in Genting concessions and labour issues. |
| Grievance source: | Various NGO's: Migthly Earth Reports, Greenpeace |
| Status: | Suspended |
| Progress Updates and Resolution: | Lipsa has decided to suspent Genting plantations of our purchase list as there is not alignment with our principles and NDPE Policy. We are enging and monitoring our direct supplier who is currently engaging Genting Plantations. |
Samling / Gleanealy
| | |
| --- | --- |
| Data received: | 26/08/2019 |
| Summary of Grievance: | Samling and their palm oil company Glenealy have been campaigned against by NGOs for years for widespread NDPE violations in multiple countries, including Malaysia, Indonesia, Myanmar and PNG, Liberia, and Cambodia. |
| Grievance source: | Various NGO's: Migthly Earth Reports, Greenpeace |
| Status: | Suspended |
| Progress Updates and Resolution: | After engaging with our direct supplier and revised the case Lipsa has decided to suspend Samling/Gleanealy plantations of our purchase list as there is not alignment with our principles and NDPE Policy. |
Industrias Chiquibul
| | |
| --- | --- |
| Data received: | 22/04/2020 |
| Summary of Grievance: | Attempt to evict approximately 200 families from the "Tierra Blanca Calle Principal" farm in the Tierra Blanca micro-region, Sayaxché, Petén. Alleged criminalization of former company workers who held protests for not having renewed their employment contract with Industrial Chiquibul. |
| Grievance source: | NGO: CONDEG |
| Status: | Suspended but monitoring |
| Progress Updates and Resolution: | Even though Industrial Chiquibul is actively trying to engage with the community leaders of Tierra Blanca and with CONDEG regarding these alleged issues, to date there has not been an agreement to establish a dialogue. Lipsa has decided to suspend Industrial Chiquibl as at the moment there is not alignment with our NDPE Policy. We are following up the case. Once the dialogue will be established and an action plan will be in place in order to address these labour and community issues we will review the documentation and decide wheter or not to re-enter Industrial Chiquibul in our supply chain. |
FGV Holding Berhard
| | |
| --- | --- |
| Data received: | 01/10/2020 |
| Summary of Grievance: | Human rights violations and violations of principles and fair labour practices. |
| Grievance source: | Mighty Earth, International Labor Rights Forum (ILRF), US border and customs and RSPO |
| Status: | Suspended but monitoring |
| Progress Updates and Resolution: | On July 2015, Wall Street Journal ran an article alleging that Felda has breached labour conditions in its plantations. The allegations mainly say that forced labour is being used and the workers are not paid minimum wages. Further, it is alleged that their health and working conditions is are neglected and also that their employers withheld their passports. On August 2015, RSPO compliants Panel as a result of the investigation conducted by ASI, has sanctioned FGV over forced labor, worker trafficking, and 25 breaches of the RSPO's sustainability certification criteria on FGV plantations. Since then FGV have submit their action plan to RSPO and worked in solve the breaches and in August 2019 RSPO lifted the suspension. On 13th January 2020 RSPO published a letter suspending FGV's P&C Certificate for Kilang Sawit Serting and all certification processes at each uncertified management unit within FGV, as a result of subsequent verification audit after the conditional lifting. On 30 September 2020, the United States Customs and Border Protection (CBP) issued a Withhold Release Order (WRO) of palm oil and palm oil products made by FGV at all U.S. Lipsa has decided to suspend FGV Holding Berhard as at the moment there is not alignment with our NDPE Policy. We are following up the case and we will review our Decision once FGV perform a credible third-party audit for revocation of the US border decision. |
Sime Darby Plantation Berhad
| | |
| --- | --- |
| Data received: | 04/01/2021 |
| Summary of Grievance: | Alleged human rights and labour abuses: Forced Labour and Child Labour. |
| Grievance source: | Liberty Shared, US border and customs |
| Status: | Monitoring |
| Progress Updates and Resolution: | On 20th April 2020, Liberty Shared (LS) issued a petition to United States Customs and Border Protection (US CBP) to exclude product from Sime Darby Plantation (SDP). The petition concern allegations of forced labour and child labour by SDP owned and affiliated companies. In response to the petition, SDP clarified that the petition was submitted without soliciting any feedback from SDP. SDP has responded to the allegation in 3 occasions. On 30 December 2020, the United States Customs and Border Protection (CBP) issued a Withhold Release Order (WRO) that all U.S. ports of entry will detain palm oil and products containing palm oil produced by SDP and its subsidiaries joint ventures, and affiliated entities in Malaysia in Malaysia. The issuance of a Withhold Release Order against Sime Darby Plantation palm oil is based on information that reasonably indicates the presence of all 11 of the International Labour Organization's forced labor indicators in Sime Darby Plantation's production process. RSPO has also issued a statement on the WRO, where they have once again urged the CBP to share any information with RSPO that will allow RSPO to properly investigate this matter and report transparently on the findings. SDP released a statement regarding the US CBP's Withhold Release Order. SDP seeks to address the allegations and looks forward to receiving pertinent information and working with CBP to resolve the issue. SDP will also continue engagement with LS and other organizations to gather information on the allegation. SDP reiterates its commitment to uphold labour practices and human rights and to implement appropriate corrective actions to eradicate human rights infringements. Lipidos will continue to monitor the case with our tier one supplier. |