In the second half of May, vegetable oil prices fell sharply, with the exception of coconut oil, which remained flat, and soya, which rose by more than 6 %. Sunflower, after months of extraordinary price strength, has fallen sharply in the 20/21 marketing year.
The attached graph shows the significant fall in sunflower prices FOB Ukraine between 4 May and 3 June.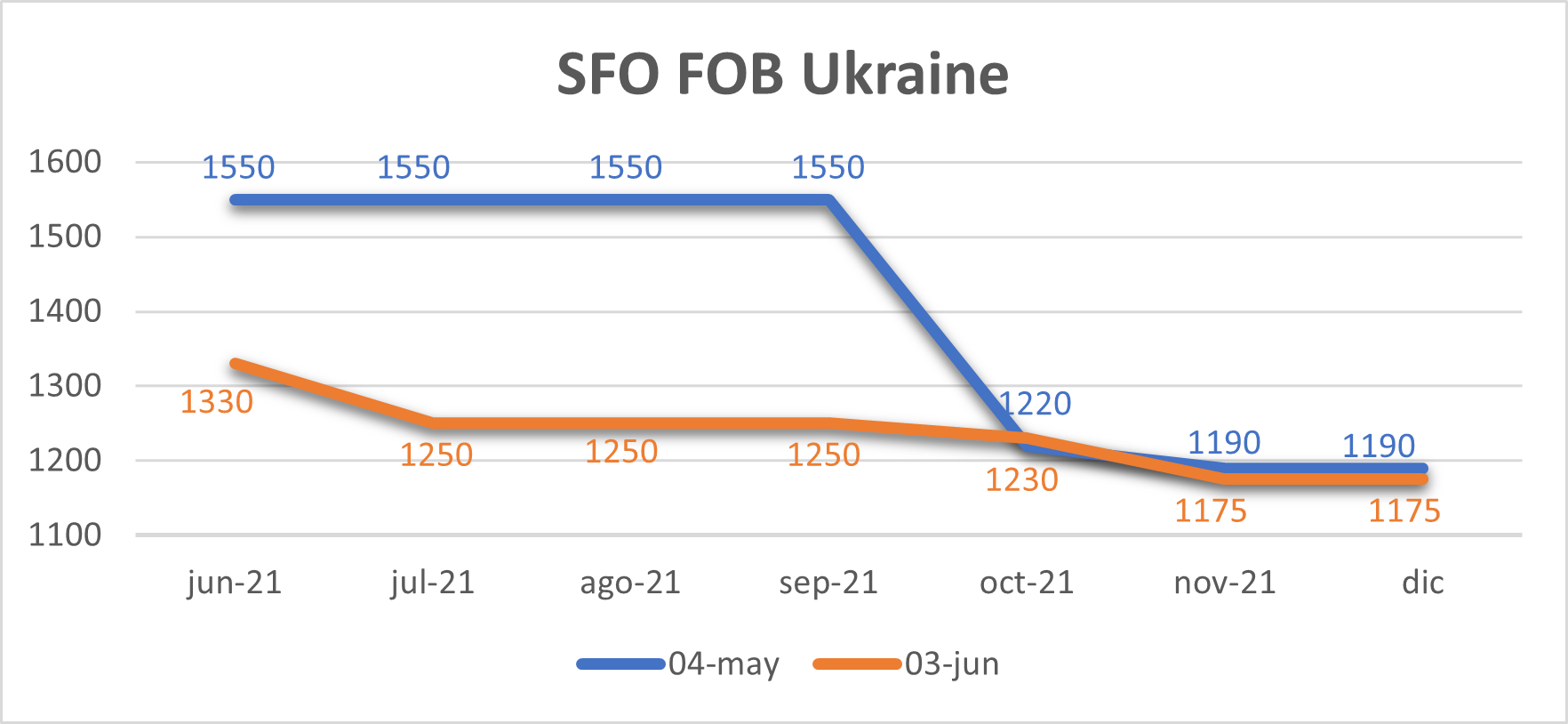 The attached table shows the quotations of the main oils and other reference values and their variation:

(*) quote from 12/05/2021
In the case of palm oil, production in Malaysia is reported to have recovered slightly during May, although it remains below the 5-year average for the seventh consecutive month. June production in Malaysia is expected to be lower than in May, although we could see a rebound in July. However, we are likely to see production below historical levels until the end of the year, due to:
– unfavourable weather at the beginning of the year
– persistent labour shortages, exacerbated by border closures
– lower yields
– local restrictions imposed to combat the pandemic
Despite the price correction of the last 15 days, palm oil remains at historically high levels. However, the level of competitiveness against soybean oil is still very good, which supports the market.
In order to better understand these and other points, we invite you to download and continue reading LIPSA's market report below, where you can learn first hand about the following points:
1.    Evolution of reference markets
2.    External
3.    China and India
4.    Palm oil
5.    Lauric oils
6.    Soybean oil
7.    Sunflower and high oleic sunflower oil
8.    Rapeseed oil